CS 1.6 CSGO MOD Download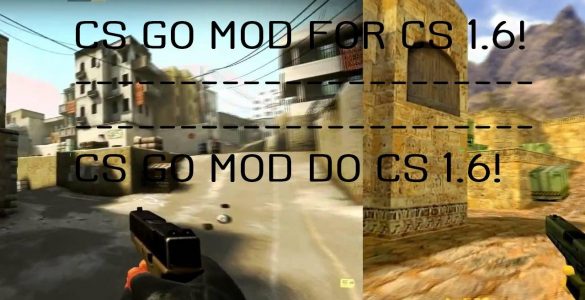 This edition has based its design on CS:GO. Radio, hostage models, hands and weapons models, sounds, sprites, hud - all of them are made look identical to Global Offensive ones. That is your chance to download CS 1.6 which will take you into complete CS:GO atmosphere.
Powerfull protection from malicious scripts and files will make it safe to play without a fear of an admin damaging it or being injected with Autoconnect or a GameMenu hack. Download CS 1.6 at this page to avoid getting any viruses.
Features: New player models New hostage models New hands and weapon models New sounds 15 new sprays GUI and HUD from CS:GO Bots (Controls: "H") Garanteed to run on Windows 10 and earlier versions 48 proto 100% Anti-Hacking protection Unlimited download speed Fast installation (less than a minute)